In a fast-evolving techno-global world, there are so many different devices that kept coming every day, so it's becoming impossible to keep an eye on all of them. But if you are reading this article, you are one step closer to getting to know one of the best home security assistants. Our goal is to share our expertise on CCTV camera security and help you create the knowledge base and enhance it. That's actually why we are here.
Here, we're going over the CCTV camera, whether you need one or not, what it is, what it is required for, and the best places to install. If it's a CCTV camera-related question, we will take care of that.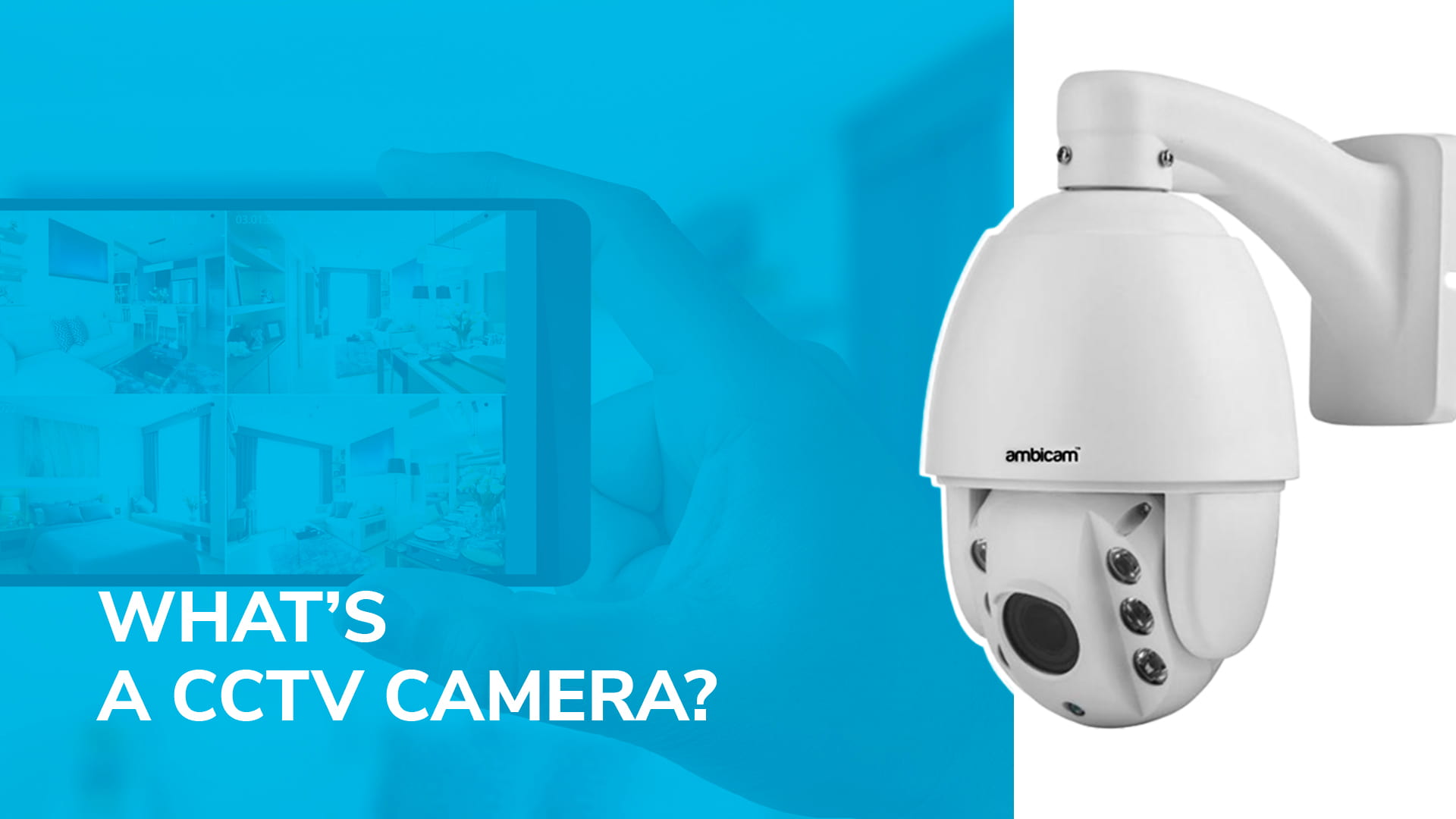 What's A CCTV Camera?
We are sure you were wondering what CCTV does mean. CCTV means closed-circuit television, or it is also called a closed-circuit system. It is a system that allows you to monitor what is going on in the territory of your house or office through the provision of signals, footage that could protect people and property.
What Is A CCTV Camera Used For?
Besides a sense of safety, CCTV camera security is used for preventing crimes and reducing unwanted incidents. Let's consider them in detail.
Enhance General Safety
The first and foremost is safety, of course. CCTV camera security is designed in such a way that it acts as a virtual guard. It means that there is no person to monitor office or house property on-site and be replaced by a little discreet tool. Well, in short, it is a perfect thing to monitor premises, property, and track suspicious motion, unwanted guests, and maybe even prevent crime.
Theft
Crime and theft became things that can be controlled now. As there is a recorded video of what was going on back then at a particular time, you are in a pole position and have proof. You can easily track when an invasion took place, who did it, and see what's being robbed. High-quality CCTV cameras can help you with crime detection and prevention.
Staff Monitoring
What can be more important than staff efficiency and productivity? That's why a CCTV camera might come in handy to monitor your employees' effectiveness, at the company, or even at school. By the way, you can utilize them to monitor nanny or kids when you need to go out for a moment. Thus, you can improve productivity, compliment those best-performing employees, and penalize those in non-compliance.
Machine Controlling
CCTV security cameras are designed not only for providing security to your personal property or offices but also for industries that require working with other types of tools like chemicals and heavy machines. These places need cameras even more than other working areas, mostly for employees' safety. There can be one person that observes the factory's activities and warn his workers if there is something wrong with any machinery or even prevent them in case of danger.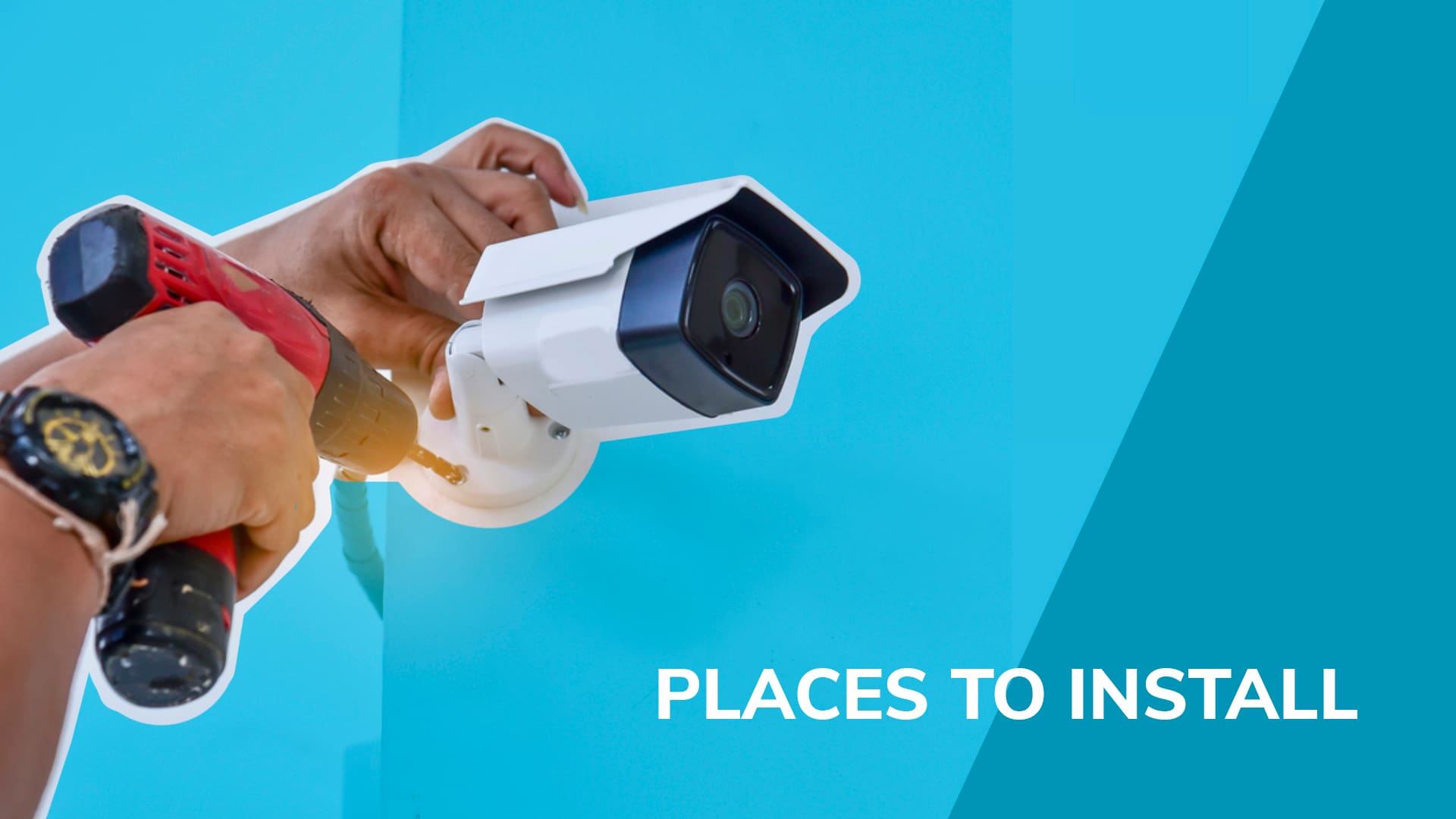 Places To Install
To make the most of your CCTV security camera means for better surveillance, you need to install it at the most appropriate locations. For clear people, situations, and activities detection, please, consider these points before installing your camera.
1. Firstly, your camera should focus on the object you want to monitor and preferably located closer to it; then, you can get footage (proofs) in some strange activity.
2. And secondly, if you have a large area to monitor, check your camera; it must have wider angles. If it is unfit, go for a new one and then place it in a higher position to capture the critical area.
Remember, your property's security and personal safety depend on the place where you install the CCTV camera. It can be useful if it is aimed at tree, sky, or floor.
Best Places To Install CCTV Camera
Entrance, gates
CCTV camera security must always be installed at the main entrance and exit. Usually, these places are weak spots of any premise. Having CCTV cameras, no one can rush through. Place it at the medium height because the camera's task at the entrance is to capture a person's face.
Working Areas
The plant, company's office, staffroom are working areas and important places that should be monitored. That's where you should place CCTV cameras and control your workers' productivity and effectiveness and security. You can also observe their atmosphere if they are going well together or there are some conflicts. Having an ability to track staff, you can implement lunch talk, for example, and discuss any troubling questions.
Waiting area, reception
This is where CCTV camera monitoring is desirable. This is needed for the identification of visitors and their activity. At least two cameras should be installed for individual identification and observation.
Parking
The most frequent place of committing an offense is always parking. That's why, besides good lightning, there must be installed CCTV cameras everywhere. Such a trick will keep the vehicles and car stuff safe.