PTZ cameras are at the forefront of large video surveillance systems (airports, shopping centers, parking lots, enterprises, etc.) and confidently penetrate the private segment, where they help control small areas and objects. Let's consider what allows them to become an increasingly indispensable CCTV system helper?
The use of PTZ cameras is justified in solving video surveillance problems of objects located at a relatively large distance and requiring great detail. Modern PTZ cameras are equipped with high-speed pan, tilt, and zoom, which allows you to put the camera quickly and accurately on the object of observation. High resolution and an integrated zoom with autofocus provide high-quality, detailed images of objects located at relatively large distances. You should also consider that designing the PTZ camera system is necessary to have the operational control of these cameras in real-time. In other words, they are useful only when there is someone (operator) or something (signals from external sensors), which allows monitoring.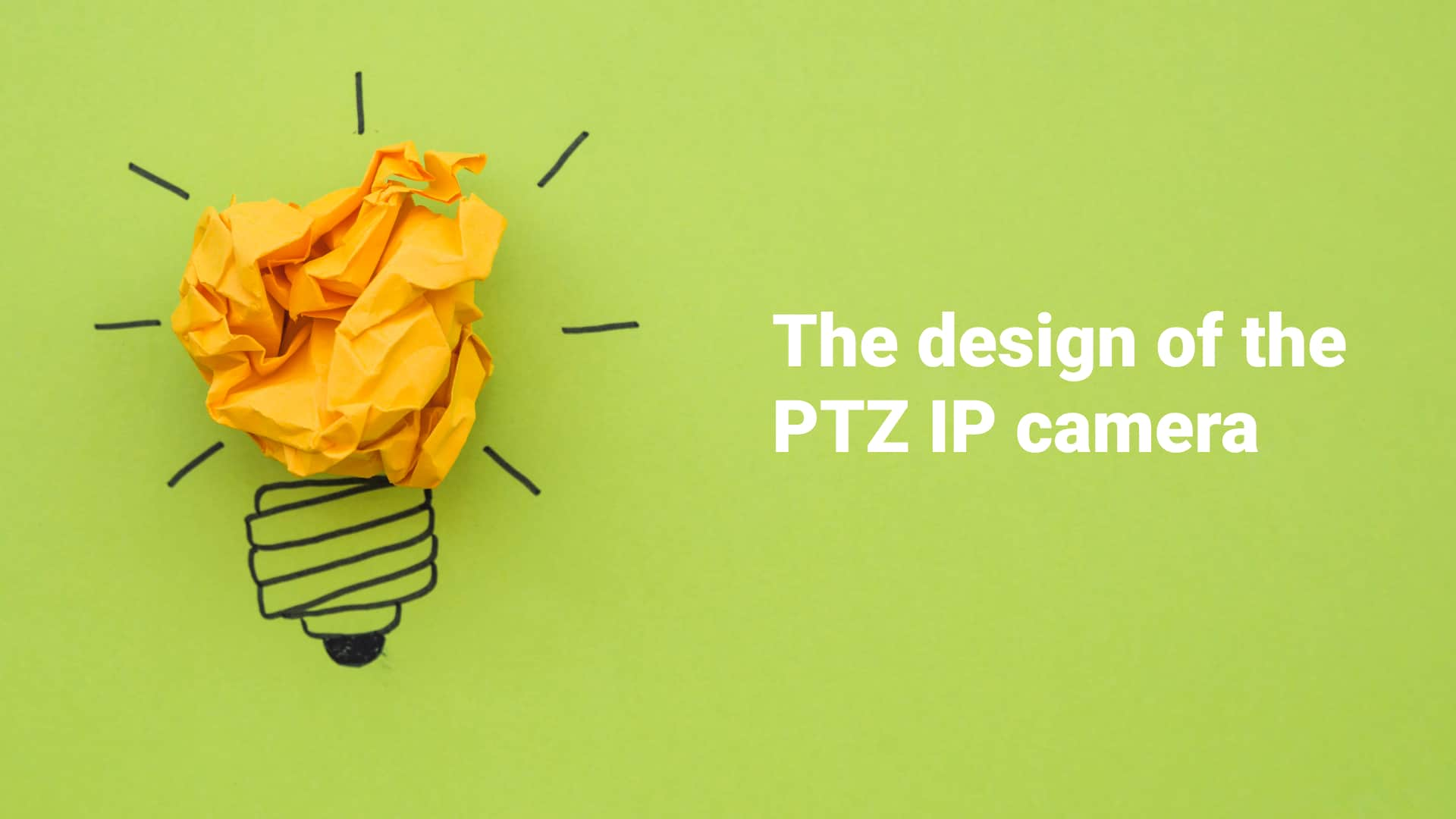 The design of the PTZ IP camera
Cameras can be classified in different ways: by color, installation location, or image quality. The most important thing is to define what kind of camera you need.
Dome
Such PTZ cameras are usually used indoors. However, it's also possible to use them indoors. Dome cameras work like traditional PTZ cameras, but the difference is that the pan, tilt, and control electronics are inside the dome.
Cylindrical
This PTZ camera has a housing made in the form of an elongated cylinder, and the housing is usually protected (shockproof or with thermal heating). Due to these, customers typically buy such cameras to monitor street objects.
Rotary
This type of PTZ camera is equipped with a rotary mechanism. It allows setting the camera in motion. As a result, as opposed to other types of cameras, PTZ cameras have a larger viewing area. Depending on the shape of the housing, they can be either cylindrical or domed.
Mini or spy wireless cameras
These cameras can even fit in your palm. You can easily fix it on any piece of furniture in your apartment or office. So there's no need to install it for hours, because most of them are wireless. Such cameras use Wi-Fi or a SIM card to transfer data to your monitor, so the advantage is that they don't record video all the time.
Advantages of the wireless PTZ cameras
Built-in camera motion detectors allow configuring PTZ cameras to operate only in case of specific changes in the observed area, such as noise or movement. Thus, the recording process can be minimized.
Thanks to the ability to assign an IP address, smart wireless PTZ IP cameras can provide access to video viewing and camera control from anywhere in the world.
Another common PTZ cameras feature the ability to mask. Static privacy masking helps to hide windows or doors of one of the houses. It allows the user to avoid a violation of confidentiality and invasion of privacy.
If you want to be protected at 360 degrees, 24 hours per day, then the PTZ camera is really what you need. Choose the suitable ones and no longer worry about your safety.