For the easy and comfortable life our must priorities are safety of our business or organizations. The work place plays an important role in our daily life. And if talk about the security then first thing that occurs or come to our mind is Best outdoor Cameras. There may arise different kinds of question at the time of any family emergency or any kind of other illness issues that what is going on in office or who visited the office or what is going on in warehouse or Is my cash are safe in office or Is my raw materials in warehouse is safe or many more.
For all these there is only one solution and that is fixing the outdoor cameras at our various fields or places like basement parking of the various buildings, front door and back doors of the ware house, front door of the offices, factories which are far from the city areas etc. Outdoor Camera consists of a various design and structure because we have to take care of various factors in it like different sort of environment and Night vision. This two are the most important factors in the outdoor cameras.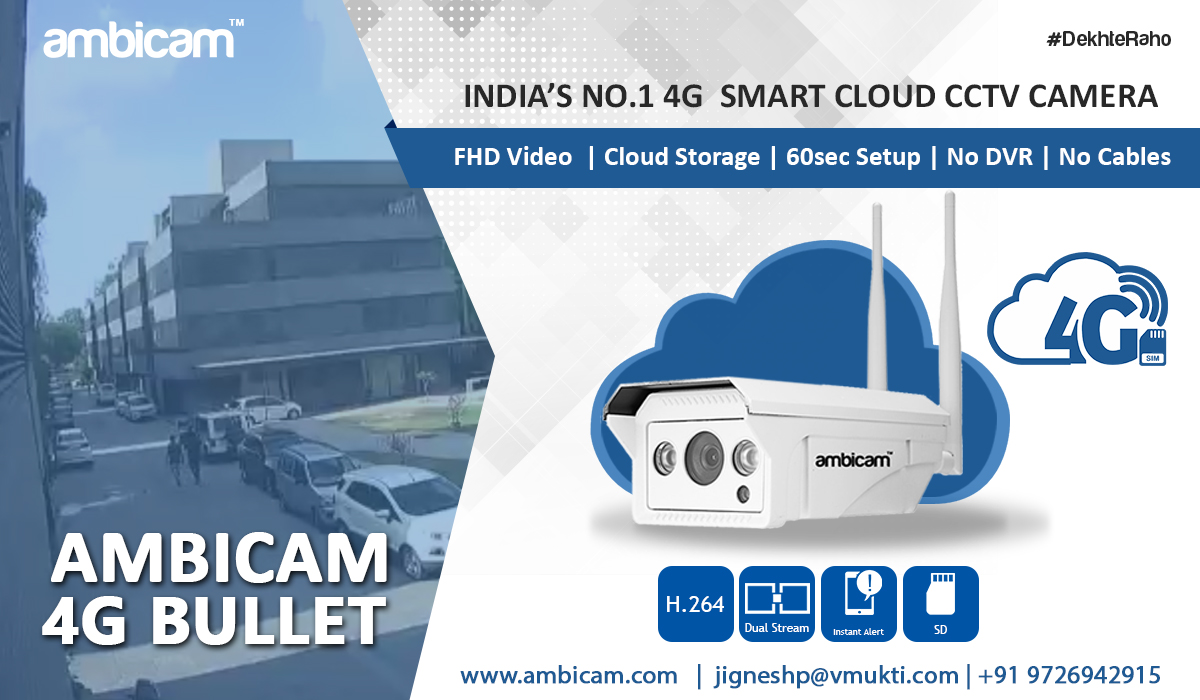 It contains the live monitoring system from which you can monitor from anywhere, anytime like laptop, mobiles, etc. Here you can watch your warehouse main door, parking area, inside view using ambicam mobile app by sitting at home.
It has motion detection which gives alerts if any unauthorized people enter the premises where they should not be.
Camera come with cloud storage, so it reduces the cost on economic manner, so any one can buy it at reasonable prize.
As it is 4G SIM based outdoor cameras, so u don't need any kind of WI-FI or DVR/NVR for recording.